Join The Bart Ehrman Blog!
There are four membership tiers with increasing benefits: Bronze, Gold, Silver, and Platinum. So check them out! If you want your membership to renew, there is nothing you need to do—renewal will be automatic. If you would like to cancel or change your membership, you may do so at any time.
$2.99 per Month
or $29.95 per Year

Read all posts, 5x week

Read all archived posts, since 2012

Participate in Members' Forum
Learn More About the Bronze Membership
This is the most important membership level, designed for those who simply want to read my daily posts on important topics.   At this level, you have access to all posts, past and present – with archives going back to 2012 – and the ability to search them to find earlier discussions of relevance to your interests. You will also have access to the Members' Forum to read back-and-forth comments with other blog members on topics of mutual interest and participate if you wish.  The fee for this level is $2.99/month; or if you want a discounted annual fee, $29.95/year.  That comes to about 58 cents a week, an unbelievable value.
$3.99 per Month
or $39.95 per Year

Receive all benefits of Bronze
Make comments on every post
Read comments / questions of others
Have all questions answered
Learn More About the Silver Membership
If you want more interaction with me personally — and with other blog members — you can join the Silver level.  At this level you will receive all the benefits of a Bronze membership, but will also be able to make comments on the posts and ask me questions.  I will post the comments for other Silver and Gold members to read, and I will answer your questions.  The fee for this level is $3.99/month, or $39.95/year.  Another amazing value!
$4.99 per Month
or $49.95 per Year

Receive all benefits of Silver
Have access to audio versions of posts
Receive monthly audio for
Gold Members Only
Give one gift membership to
family/friends
Learn More About the Gold Membership
This higher-yet level has still more perks.  If you are a Gold member, in addition to all the benefits of the Silver level, you will be given access to audio versions of the posts, every week, published the same time as the written. A carefully chosen and vetted volunteer will read each post for your listening pleasure, in the car, in the gym, in the shower – the options are limitless.
In addition, Gold-level members will receive a special 45-50 minute audio post every month, in which I respond to questions gold-level members have asked me.  Gold members will also be granted priority access to all Blog events (e.g., fund-raising dinners), and will be allowed, if they choose, to donate a bronze-level membership, at no charge, to anyone of their choice: family, friends, neighbors, or… whomever. The fee for this level is $4.99/month, or $49.95/year.
If you are interested in more benefits, check out the Platinum Level.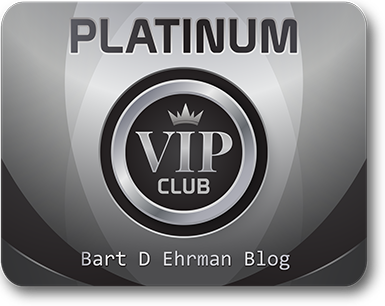 Are You A Super Fan?
For anyone who wants to receive yet more perks and contribute more to the work of the blog, there is the very top-of-the-line Platinum Membership.  Do you want to receive special privileges, insider information, and content access?  Check it out!
Learn More About the Platinum Membership
This level is as high as it goes for those who want to give extra support to the work of the blog and the charities it supports.  At this level you will receive all of the benefits of Gold, and other significant ones.
Platinum members will be able to participate in a group internet meeting with me and other Platinum members once every three months, a specially designed webinar where we discuss issues of mutual interest and I answer questions.
Moreover, Platinum members will have the opportunity to submit potential posts for the blog.   I will publish one Platinum blog post each week (assuming there are enough of sufficient quality and relevant to the interests of the blog) to Platinum members.  And once a month I will choose one Platinum guest post for the entire blog, that is, for all members at every level.  Platinum members will be allowed to submit one potential post per month.
In addition, Platinum members will receive first priority for all blog events and will be awarded three Bronze level gift memberships to give out to whomever they choose. As a final benefit, I promise to hold all Platinum members near and dear to my heart.
Membership at the Platinum level can be either quarterly at $55.00 USD or annually for $200.00 USD.
Upgrade to Enjoy More Features and Benefits!
Are you ready to enjoy more features of the blog? If you are a current member, you might want to upgrade to Silver, or a Silver Member might want to upgrade to Gold Membership. You can click your upgrade choice below and your new paid membership will be prorated against your previous membership less any loss of previously paid fees. What are you waiting for?